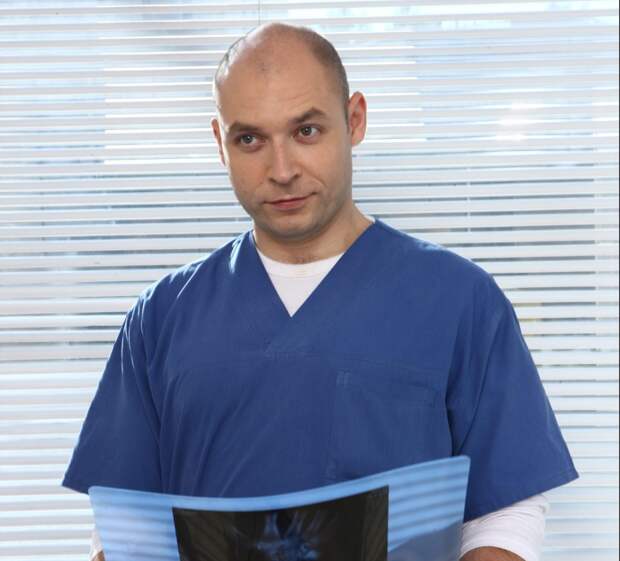 "When you need to solve a difficult task from chemistry, physics or biology, take any, absolutely any, beautiful mathematical theory. Summing it, you will find a solution sooner or later"
Paul Dirac
Alexey Kirichenko – Doctor-traumatologist, surgeon. He graduated from the faculty of training doctors for the Navy in the Military Medical Academy of S. M. Kirov in St Petersburg, in 2001. He entered the clinical residency of the Military Medical Academy specializing in military traumatology and orthopedics, in 2004. He participated in "The basics of cardiovascular and microvascular surgery" enhancement study as part of the training program at the Department of Surgery Faculty of St. Petersburg State Medical University named after academician I.P. Pavlov.
At the end of the clinical residency he served in hospitals of the Moscow district from 2007 to 2009, leading the specialized ward. He studied the "Surgery with the Course of Plastic and Reconstructive Microsurgery" at the State Institute of Advanced Medical Studies of the Ministry of Defense of the Russian Federation in 2008.
Today we talk to Alexey Kirichenko on the topics of the future of medical engineering and the relationship between mathematics and medicine:
Which questions will the medical engineering of the future?
First of all, it will disclose "living patents": how, for what purpose and under which evolutionary circumstances were some engineering solutions achieve in nature?
The answers to these questions provide great opportunities: technical devices, be it mechanisms or system of artificial intelligence. Being "biologically similar" they promises to provide significant savings in materials and energy, increase the tasks accuracy and durability, because the development of these properties is the main thoroughfare of evolution.