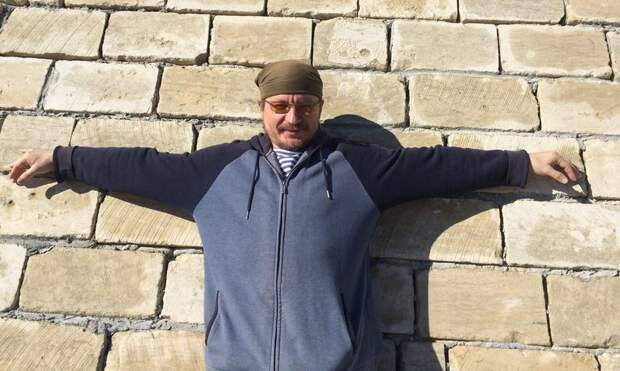 IT IS QUITE LIKELY THAT THE 21ST CENTURY WILL REVEAL EVEN MORE WONDERFUL INSIGHTS THAN THOSE THAT WE HAVE BEEN BLESSED WITH IN THE 20TH. BUT FOR THIS TO HAPPEN, WE SHALL NEED POWERFUL NEW IDEAS, WHICH WILL TAKE US TOWARDS SIGNIFICANTLY DIFFERENT DIRECTIONS FROM THOSE CURRENTLY BEING PURSUED. PERHAPS WHAT WE MAINLY NEED IS SOME SUBTLE CHANGE IN PERSPECTIVE—SOMETHING THAT WE ALL HAVE MISSED . . . .
ROGER PENROSE, THE ROAD TO REALITY: A COMPLETE GUIDE TO THE LAWS OF THE UNIVERSE, ALFRED A. KNOPF (PUBLISHER), 2005. PAGE 1045.
Sergei Sergeevich Kokarev graduated from the faculty of physics at the Moscow State University in the year 1993, he is a PhD candidate of physics and mathematics, director of the Logos Regional Scientific and Educational Center in Yaroslavl, Russia. He published nearly 100 scientific and methodical works in domestic and foreign editions. He wrote "Vectors in Physics", "General Theory of Relativity", "Physics of Bowling", "Physics marathon", "2-dimensional Algebra Geometry and Physics" (preparing for publication).
Sergei Kokarev "Matter imitation by the scalar field in the 5-dimensional Kaluza–Klein theory" PhD thesis on the theoretical and mathematical physics was devoted to the 5-dimensional generalization of Einstein's General Theory of Relativity and research on the possibility of the geometrization of matter within its framework.
His current research interest areas are physical-geometric and algebra-physical unified theories, physics in space-time with complex coordinates, Finsler extensions of physical theories, philosophical problems of physics and mathematics.
Sergey, tell me why you became a physicist?
I think that the subjective basis of any scientific search is surprise and delight. In science, the ability to be surprised is transformed into the ability to see the unusual in the ordinary and at least sometimes change the point of view on familiar things. Enthusiasm turns into a bright feeling of harmony that opens somewhere at the final stages of scientific research.
Personally I got lucky at least three times in this aspect. Firstly, in my childhood, I heard an amazing story about atoms and molecules, and it left me with a strong impression of a mystery that remains with me to this day. Since that time I have firmly decided to study physics, and I have the opportunity to practice it to this day. I had the opportunity to communicate with many, very different, interesting people of science: sometimes I learned from them "to do physics", but more often I just came into contact with the worlds of their scientific ideas, and as a result I found new — often opposite — ideas in my personal world. The communication was sometimes very intense in this regard: new thoughts, notes, or articles were born.
And which of the science people had the most significant influence on you?
One of the last bright influencers of this kind is Sir Roger Penrose through his books (R. Penrose, The Emperor's New Mind: Concerning Computers, Minds and The Laws of Physics, 1989, R. Penrose, Shadows of the Mind: A Search for the Missing Science of Consciousness, 1994. R. Penrose, The Road to Reality: A Complete Guide to the Laws of the Universe, 2005), and my personal contact with him during his stay in Russia in March-April 2013. The above mentioned books by R. Penrose, of course, are among the popular ones, but they are by no means simple, the popularization of ideas in them is not achieved by sacrificing accuracy, but by providing a deep understanding of the problems and the talent of the author as a scientist and popularizer of science. These books are written in such a way that any reader will find in them abundant food for his own thoughts.