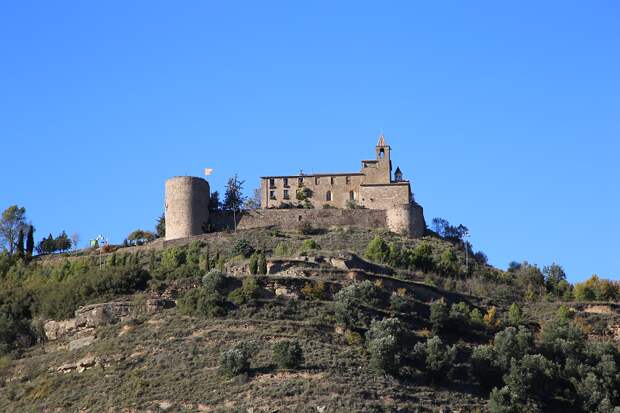 Castellvell (Castellvell de Solsona) is a castle located on top of a hill of 838 meters with the same name in the municipality of Olius in the Solsona district, three kilometers from the city of Solsona (Lleida, Catalonia).
The building dates back to the 11th century. This is one of the most important military fortifications and watchtowers in the north-west of the city of Solsona. This architectural monument was declared a cultural object of national importance in Catalonia.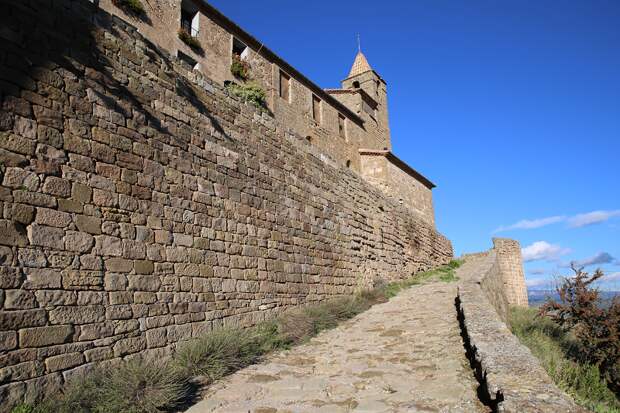 The construction of the castle began on the order of Count Sunyer d'Urgell in 957. In 973, Earl Borrell II of Barcelona strengthened it as a military citadel to ensure the defense of the area. In the 11th century, Lord of Solsona Ecard Miró continued to strengthen the castle. The construction was completed (after his death) by the descendants Bernat and Ramon de Tarroja in 1217. The construction was completed when the heir of the Tarroch family, Agnes, married the viscount of Cardona, Ramon Folc IV de Cardona (1180-23 August 1241).
From the Romanesque period, a three-apse and west facing church remained in the complex, which corresponds to the parish church of Salsona San Miquel de Castellvell.
In the castle there is also a sample of the Romanesque chapel, but in the XV century the chapel was rebuilt in the Gothic style.