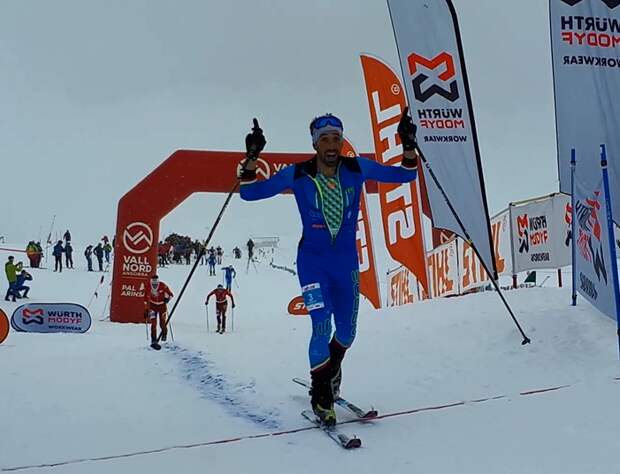 Aurélien Gay and Grace Staberg triumphed among Juniors, while Davide Magnini and Emily Harrop in the Espoir category
Robert Antonioli (ITA) and Victoria Kreuzer (SUI) have won the Vertical race in Arinsal, writing down the best performances ever with the times of 26'36" (Antonioli) and 31'56" (Kreuzer). Regarding the other victories, Aurélien Gay (SUI) and Grace Staberg (USA) were the best athletes among Juniors, whereas Italian Davide Magnini and French Emily Harrop excelled in the Espoir category.
The winning formula did not change. At ComaPedrosa it is possible to challenge oneself referring to the times recorded in previous years. The format, as usual, has included the Open race. In the middle of the morning the competitors of the first race and the large audience gathered on the track to cheer on the skimo "élite". The Seniors (Men and Women) and the Junior Men faced an altitude difference of 720 metres while the Junior Women started a little higher, facing 420 metres of positive height difference.
WOMEN'S RACE:
In the Women's race, last season's World Cup winner, Swiss Victoria Kreuzer, not betraying the expectations, immediately started with an accelerate rhythm chasing on a wild Ilaria Veronese (ITA).
Once she has gained the head of the race, she has never lost it. Behind her there were Italian Alba De Silvestro and French Axelle Gachet Mollaret, a few metres after Italian Ilaria Veronese.