Cybernetics is the science of the general laws of the processes of management and transmission of information in technical, biological and social systems. It is one of the youngest and most important sciences for modern mankind. Its founder is the American mathematician Norbert Wiener (1894-1964), who published in 1948 the book "Cybernetics, or the Control of their Communication in the Animal and the Machine." The new science got its name from the ancient Greek word "cybernetes", which means "manager", "helmsman", "helmsman". It arose at the intersection of mathematics, information theory, technology and neurophysiology, she was interested in a wide class of both living and non-living systems.
The place of cybernetics in modern science can be defined inside mathematics, the apparatus of which cybernetics use to describe the processes of regulation. N. Wiener, creating his first book on cybernetics, used simple mathematical formulas and accessible examples from nature to describe cybernetic laws. After cybernetics was accepted by scientists of the world and began to be studied independently of the author, N. Wiener, as the discoverer of a new field of knowledge, began to write about the role of cybernetics in society, and more specifically, about the role of automata in the fate of the human race.
Cybernetics fairly quickly spawned a subsidiary science, computer science, the need for which arose as a result of an unstoppable growth in the economy's demand for computers and a similar increase in the power of the latter. The modern concept of information, to which N. Wiener was also involved, has entered into everyday life. The modern use of the laws of cybernetics is purely pragmatic and utilitarian, but it begins with the study and development of the laws described by N. Wiener.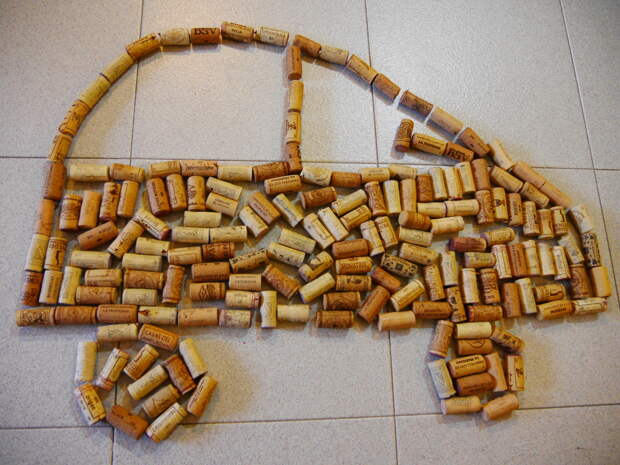 Cybernetics is a fundamental work that describes the main concepts and principles of information management. The study of management processes in nature, society and technology is engaged in the science of cybernetics.
1. Cybernetics as a Google science, the basic concepts of cybernetics
Cybernetics is the science of the general laws of the processes of management and transmission of information in technical, biological and social systems. The term "cybernetics" 2500 years ago, the ancient Greek philosopher Plato called "the art of controlling the ship." At the beginning of the XIX century. French physicist and mathematician A.M. Ampere called cybernetics the science of government. Cybernetics arose in the 40s. XX century as a result of an urgent practical need to improve the quality of management in the production, technical, economic, political, military and other areas of human activity. Its founder is the American mathematician N. Wiener (1894-1964), who published in 1948 the book "Cybernetics, or the Control of their Communication in the Animal and the Machine." It arose at the intersection of mathematics, information theory, technology and neurophysiology, she was interested in a wide class of both living and non-living systems. In the Soviet Union, I. Poletaev, M. Tsetlin, V. Glushkov, A. Berg, I. Petrovsky and others were engaged in developments in this area.
Man dealt with complex control systems long before cybernetics (controlling people, machines; he observed regulatory processes in living organisms). But cybernetics has identified the general patterns of control in various processes and systems, and not their specifics. In the "pre-cybernetic" period, knowledge of management and organization was of a "local" nature, that is, in separate areas. So, as far back as 1843, the Polish thinker B. Trentovsky published the currently little-known book, "The Attitude of Philosophy to Cybernetics as the Art of Managing the People." In his book "The Experience of Philosophical Sciences" in 1834, the famous physicist A.M. Ampere gave a classification of sciences, among which cybernetics is the third in a row - the science of current politics and the practical management of the state (society).
General cybernetics usually includes information theory, theory of algorithms, game theory and the theory of automata, technical cybernetics. In cybernetics, a number of scientific areas can be distinguished:
- Theoretical cybernetics deals with the general problems of control theory, information theory, issues of transmission, protection, storage and use of information in control systems. Many problems of theoretical cybernetics are studied in theoretical computer science.
- Technical Cybernetics - a branch of science that studies technical control systems. The most important areas of research are the development and creation of automatic and automated control systems, as well as automatic devices and complexes for the transmission, processing and storage of information.
- Biological cybernetics applies the ideas and methods of cybernetics in biology and medicine. A special place in this line of research is played by neurocybernetics, which studies the processes of information processing in the nervous tissue of animals and humans, as well as bionics - the science of how finds of living nature realized in living organisms can be transferred to artificial systems created by humans.
- Homeostatics - the science of achieving equilibrium states - in the presence of many actions