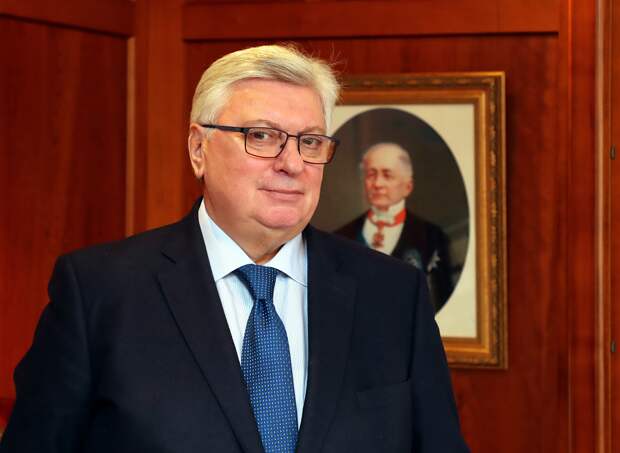 THE RECTOR OF MGIMO UNIVERSITY, DOCTOR OF HISTORY AND CANDIDATE OF POLITICAL SCIENCE, ANATOLY TORKUNOV TALKS ABOUT THE IMPORTANCE OF POLITICAL SCIENCE IN THE CONTEXT OF THE MODERN WORLD, DARK SPOTS IN THE HISTORY, THE COMPLICATED SITUATION AROUND NORTH KOREA, THIS YEAR'S ENTRANCE EXAMS TO MGIMO, AND NEW PROGRAMS THAT ARE ACTIVELY BEING DEVELOPED BY THE UNIVERSITY AT THE MOMENT
Moscow State Institute of International Relations, often abbreviated to MGIMO is considered to be the most elite university in Russia. It was dubbed the "Harvard of Russia" by Henry Kissinger because it educates so many of Russia's political, economic, and intellectual elite. Currently, it has the highest test scores of any university in the country.
MGIMO has high and impressive rates in international universities rankings, like in 2016 when it was ranked first in the world in the QS Graduate Employability Rankings; "Employment within a year after graduation", out of the 350 in the world (and 5th in Russia), leaving behind many leading foreign universities, including the University. J. Washington, American University, Paris Descartes University and the University of Kent. It is the only university in the world listed in the Guinness Book of Records – named the only educational establishment teaching 53 foreign languages full-time.
Today we are talking with Anatoly Torkunov about new programs and approaches that are used in the university, the main geopolitical challenges of our time, the importance of political science, the complicated situation around the Korean peninsula, dark spots in the history, as well as much more.
Anatoly, it would be interesting to know – how do you see, as a candidate of political science, the role of politology in the modern world?
Political science is a university specialty. But many professionals that work in this area don't have a special political science education, they are from the natural science circles. And this is really great because politology together with natural science breeds the synergy that helps us to do projections using methods of mathematical analysis.
In general, political science is developing very rapidly, in Russia as well. I am a co-president of the Russian Association of Political Science, and the conference that is organized by the Association once every two years is very popular, around 1000 political science specialists from all over Russia take part in them.