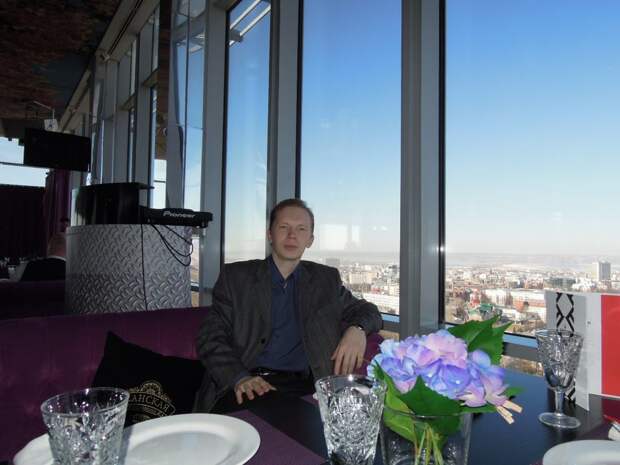 Egor Yurievich Plotnikov is the professor of the Russian Academy of Sciences, Doctor of Biological Sciences, Head of the Mitochondria Structure and Function Laboratory in the Research Institute of Physical and Chemical Biology named after A.N. Belozersky.
He was born in 1980. He graduated with honors from the Cell Physiology and Immunology Department of the Moscow State University Biological Faculty, in 2001. He lectures the interfaculty course of MSU "Improvement of Human Nature. Life without Age", and "Mitochondria Molecular Biology" course at the Bioengineering and Bioinformatics Department. Editorial board member of "Bulletin of Experimental Biology and Medicine" and "Biochemistry" journals.
Interests: the study of the molecular mechanisms of acute kidney damage, stem cell biology, confocal laser microscopy, intravital microscopy.
Today we talk with Egor Plotnikov about the research on the functioning of mitochondria and the benefits of pregnancy:
What are the main directions of your studies?
One of the main areas of research in our laboratory is a study of the molecular mechanisms of acute renal pathologies. In particular, acute renal damage in ischemia. Precisely, we decided to analyze the impact of pregnancy on the body's resistance to kidney damage.
Does it mean that pregnancy strengthens the health or weakens it?
There is a rather interesting contradiction in this area; all doctors know how mother body is exposed to heavy loads, including kidney, during pregnancy, and how this is dangerous. At the same time, in recent years, scientists have shown, in a number of works, that pregnancy enhances the body's ability to regenerate, for example, it is proven for the muscles and the liver. Some authors even claim that pregnancy rejuvenates the body! These allegations have some foundation because statistics confirms that women giving birth live longer than nulliparae.