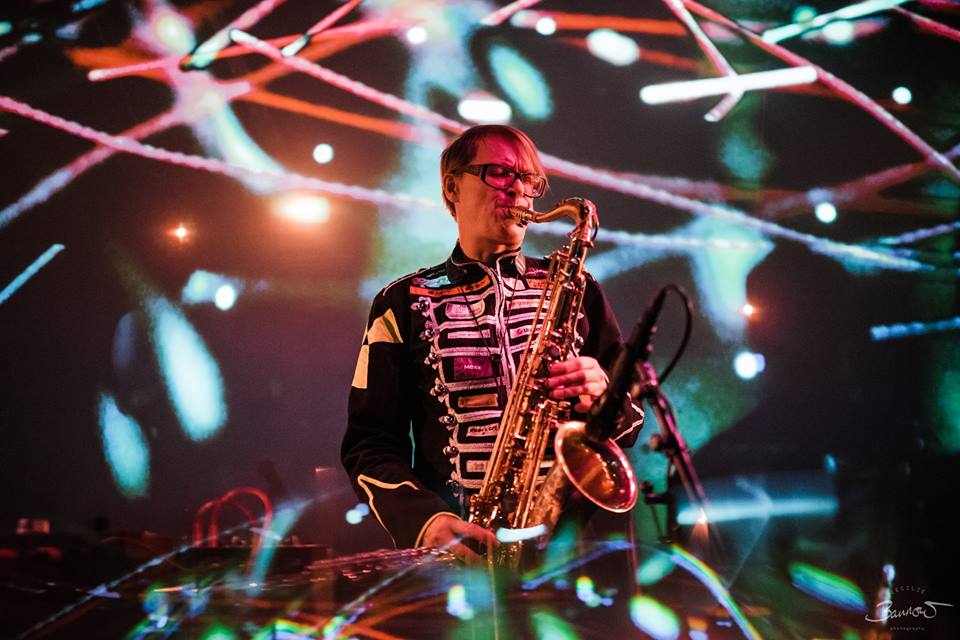 ДЖИМИ ТЕНОР ОБ АТМОСФЕРЕ ОДИНОЧЕСТВА В СВОЕЙ МУЗЫКЕ, ЭКСПЕРИМЕНТАХ В ПИВОВАРЕНИИ, ВОЗМОЖНОМ ВОЗВРАЩЕНИИ В ТАНЦЕВАЛЬНУЮ МУЗЫКУ И МНОГОМ ДРУГОМ…
Джими Тенор – артист весьма почитаемый в меломанской среде, всегда удивлявший неожиданными кульбитами в музыкальной карьере и способностью одинаково хорошо и талантливо реализовываться в разных стилях, не теряя при этом оригинального звучания и эксцентричного сценического образа.
Начав в конце 80х с юношеского увлечения индустриальным панком в составе собственной группы Jimi Tenor And His Shamans, в 90-е, подписавшись с самым прогрессивным лэйблом своего времени Warp, на короткое время становится настоящей поп-звездой.
Выпустив зубодробительный хит Take Me Baby, успешно сотрясавший танцполы по всему миру, подкрепленный желчным видео постоянно крутившемся в эфирах главных музыкальных каналов – Джими Тенор приобретает статус востребованного музыканта, создающего небанальную электронную музыку.
Рамки этого статуса вскоре стали тесны для падкого на эксперименты артиста, и Джими Тенор ныряет с головой в странные интерпретации фанка, соула, джаза и афробита, периодически возвращаясь в танцевальную музыку. Выступая с одинаковым успехом с большим составом на музыкальных фестивалях и крупных площадках, и в формате сольного шоу в камерных клубах, где он предстает как виртуозный мультиинструменталист – Джими Тенор всегда с блеском находит общий музыкальный язык с разными аудиториями.
Именно благодаря этим качествам и страстной любви к музыке, он уже больше четверти века занимает нишу одного из интереснейших артистов современности, всегда удивляющего и готового к экспериментам.
Джими, находясь в середине своего гастрольного тура с программой нового альбома, нашел время поговорить с All Andorra и рассказал о своих последних проектах, духе одиночества в своей музыке, экспериментах с пивоварением и многих других не менее интересных вещах.
Интервью: Дмитрий Толкунов
Привет, Джими! Насколько понимаю, вы сейчас находитесь в гастрольном туре. У вас недавно вышел отличный альбом, вы в основном сейчас заняты концертами с новой программой?
Да, я сейчас много выступаю. В данный момент нахожусь в Австрии, завтра концерт в Италии. Последний альбом альбом "Order Of Nothingness" вышел в июне 2018 года. Я над ним долго работал, записывал на студии берлинского лэйбла Philophon, в работе над ним так же принимал участие Экоу Алаби Саваж – он мой давний партнер, и Макс Вайссенфельдт– я с ним сотрудничаю не так давно, около пары лет.